Bend Comedy Presents: The Return of "Tony G" – Seven Nightclub – April 14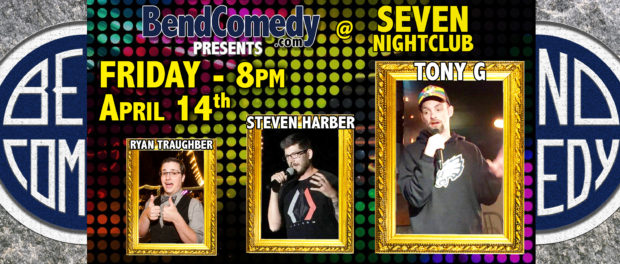 Bend Comedy presents:
The Prodigal Comic has returned! Our old friend is back in Bend and itching to put on a show! Join us Friday night, April 14th, for an evening with Tony G.
– TONY G –
This Philly-born, ex-marine, truck driver is full of sunshine and rainbows!!! His comedy will hit you like sandpaper-toilet paper, scratching every nerve and uncover some layers you didn't even know you had. As co-creater of Bend Comedy, Tony G got his comedy start in our own humble town of Bend, Or. If you don't know him, than you don't know the diffenition of the word "Frenemy".
Featuring: Steve Harber
Hosted by: Ryan Traughber
Tickets:
$8 online
$10 at the door
Ages 21+